Newton Gate
This was a small - 2 metre long "quickie" that was a test vehicle. In fact due to other issues it really took a long time to start to develop. It has a base of thin plywood and thick polystyrene onto which the track is laid directly. Wiring is undertaken in tubes - actually drinking straws - sunk in to the baseboard. Point operation is via brass rodding also in tubes, operated by a two lever, lever frame where each lever has three positions that automatically provide a degree of interlocking. The trackwork is C&L flexi-track plus chaired construction point work. As a path between copper-clad sleepers and full chaired construction the use of plywood sleepers and rivets was made at critical locations, though these days this would not be considered necessary to use rivets. The trackwork was deliberately made imperfect and as a test for locomotives and rolling stock.
High up to the rear of the layout is a 9mm narrow gauge industrial line, which pretends to operate. The model is divided into three sections and operated by two analogue controllers - two sections for the standard gauge and the third the narrow gauge.
The buildings are largely plastic sheet (from Wills) or adapted proprietary items, except the coal hopper. This was another attempt at loading lose coal into wagons, and proved quite successful after many experiments with the coal loading shute. This is made of 2mm acrylic sheet (secondary glazing material) and is clad in corrugated iron (from Eastwell, of course).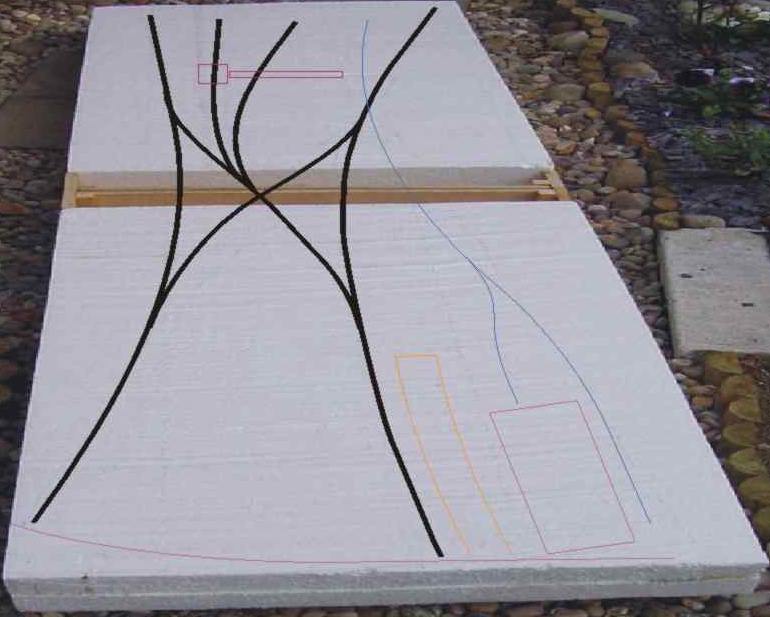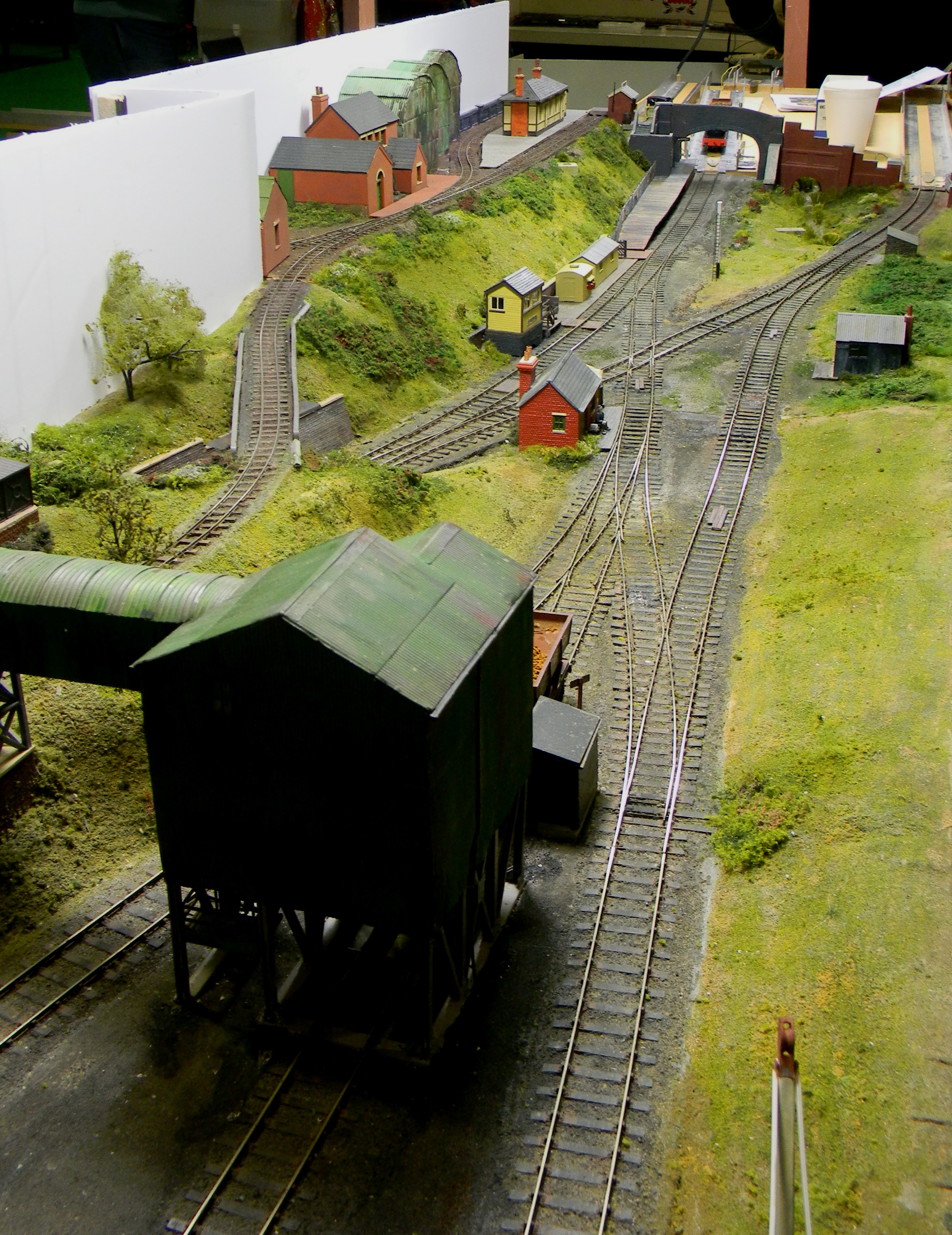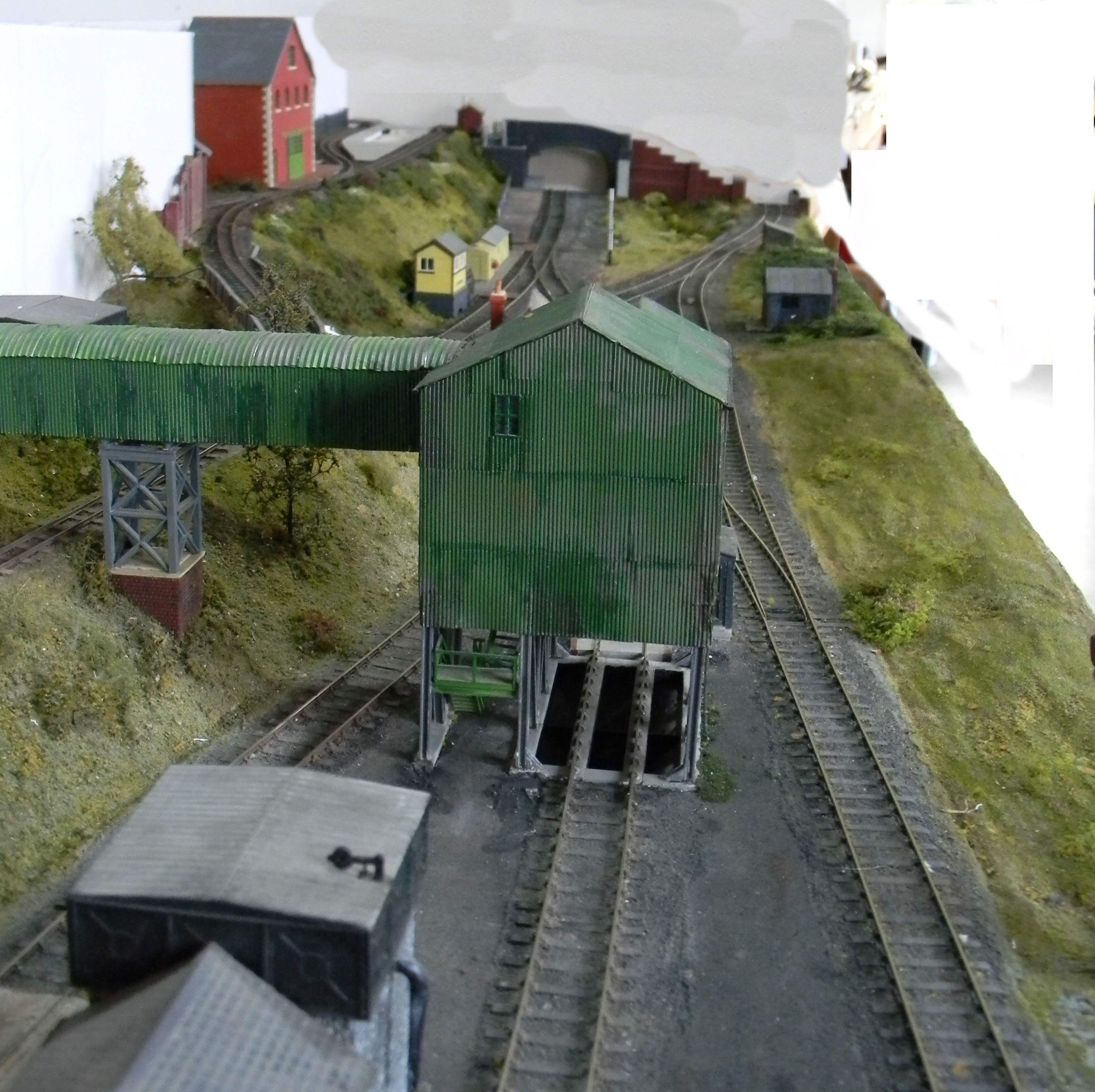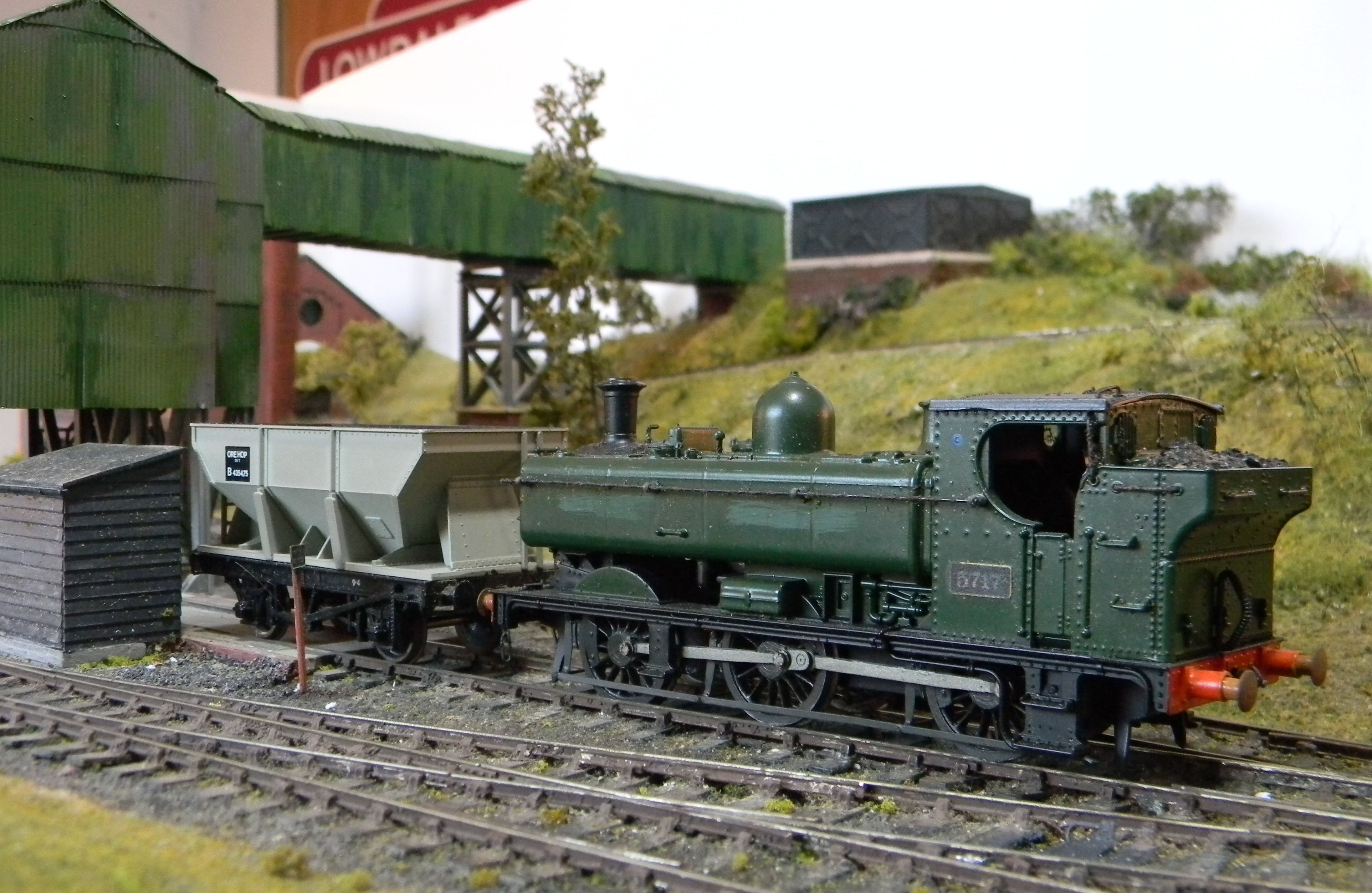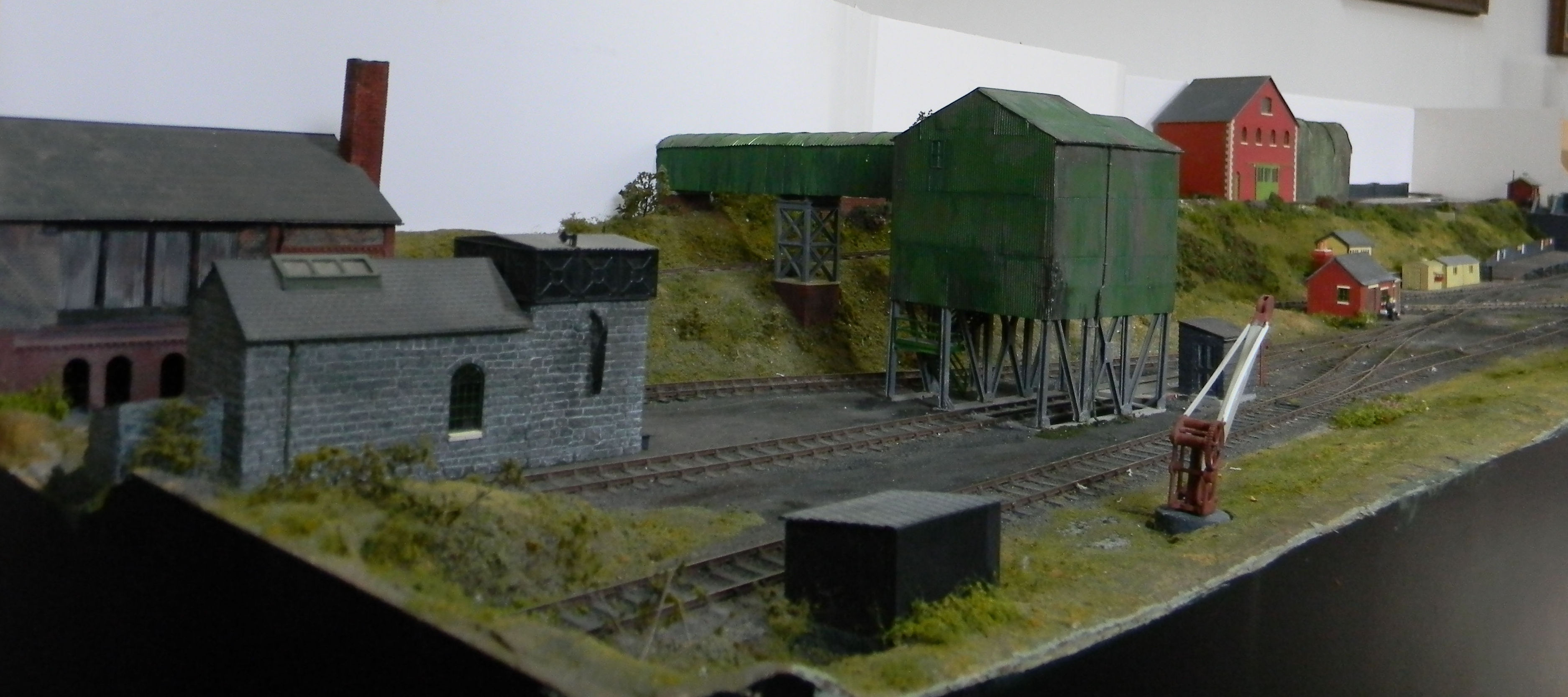 Quite extensive use has been made of foamboard in both baseboard construction and several buildings. Having a deep polystyrene baseboard made it easy to create a small stream running under the railway. To protect the polystyrene, it has a foamboard cover which is in turn protected by kitchen worktop material - about 1mm thick and available in many colours. Track is laid on a dense foam material. Overall the layout is quite "silent" when operating. It is also very light and one fairly bare baseboard was blown away during a visit to Portsmouth many years ago, although since then scenery has added to its weight a little bit.
Newton Gate was coined from "new technology" (if not the world, but new to me) and an audit or gate to an off stage coal mine. A third baseboard would allow some parts of the coal mine to be reproduced and hide another fiddle yard allowing some through running to occur.
There is no real run around on the layout, this has to be done using an extended "scissors crossover". It was never intended to operate much of a passenger service, but eventually a short timber platform was built that would cope with two coach trains and a small ground frame or signal box plus a small ticket office was added.
The fiddle yard was a short cassette hidden behind scenery capable of taking about 5 wagon trains is about half a metre long. Operation of this proved difficult because of the juxtaposition of buildings and backscreen above it and it was moved some 100mm outwards extending the layout by that amount. The baseboards are otherwise 1metre long and 24inches wide - why because that was the width of superstore 50mm thick polystyrene sheets - two being stuck together to make a 100mm deep baseboard. The one metre length was set because the imperial standard of four feet long baseboards are so difficult to load across the width of a car.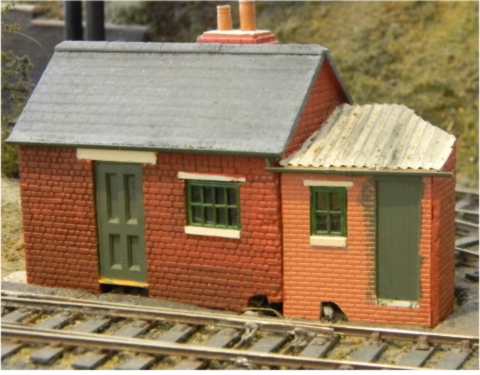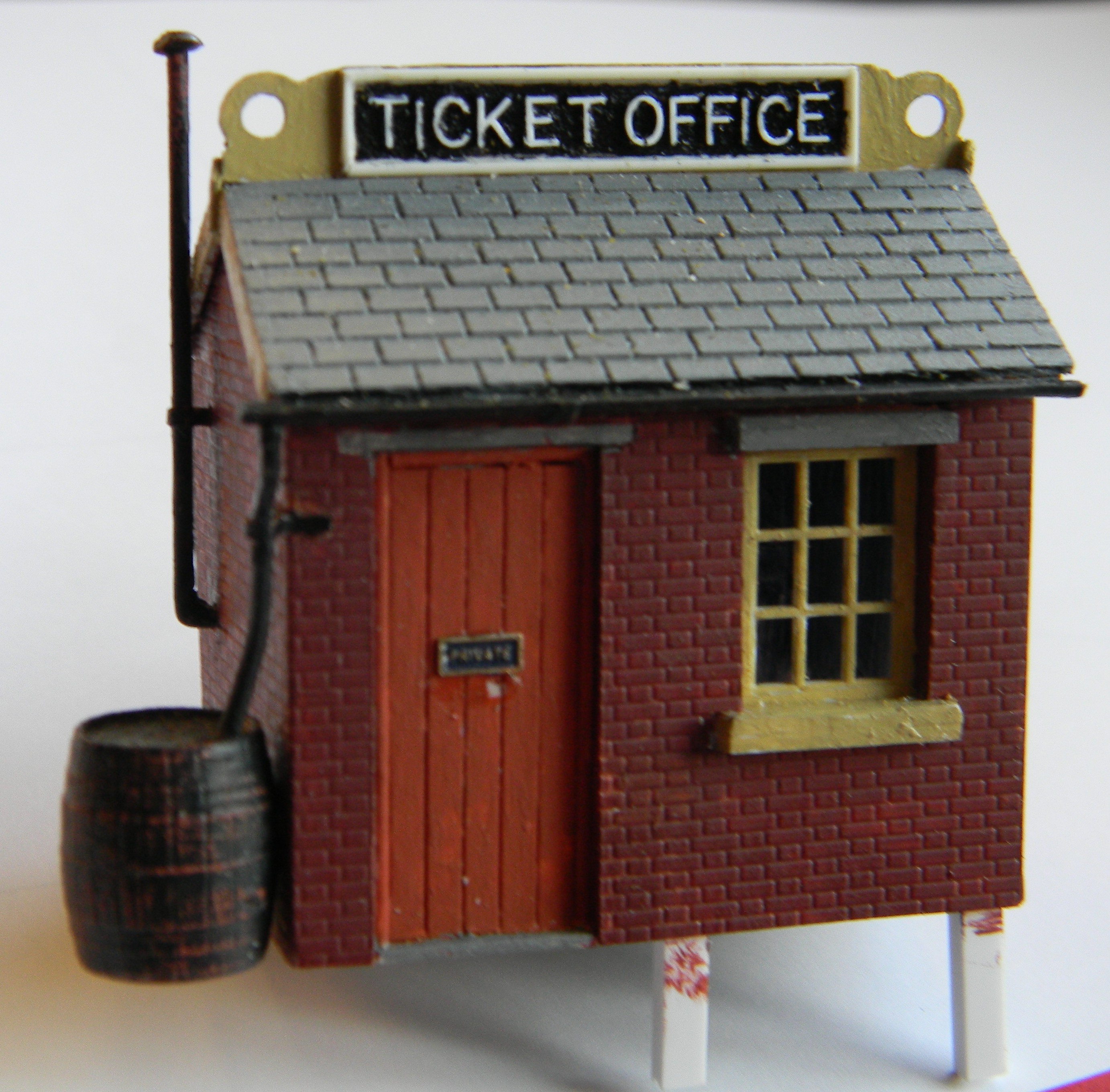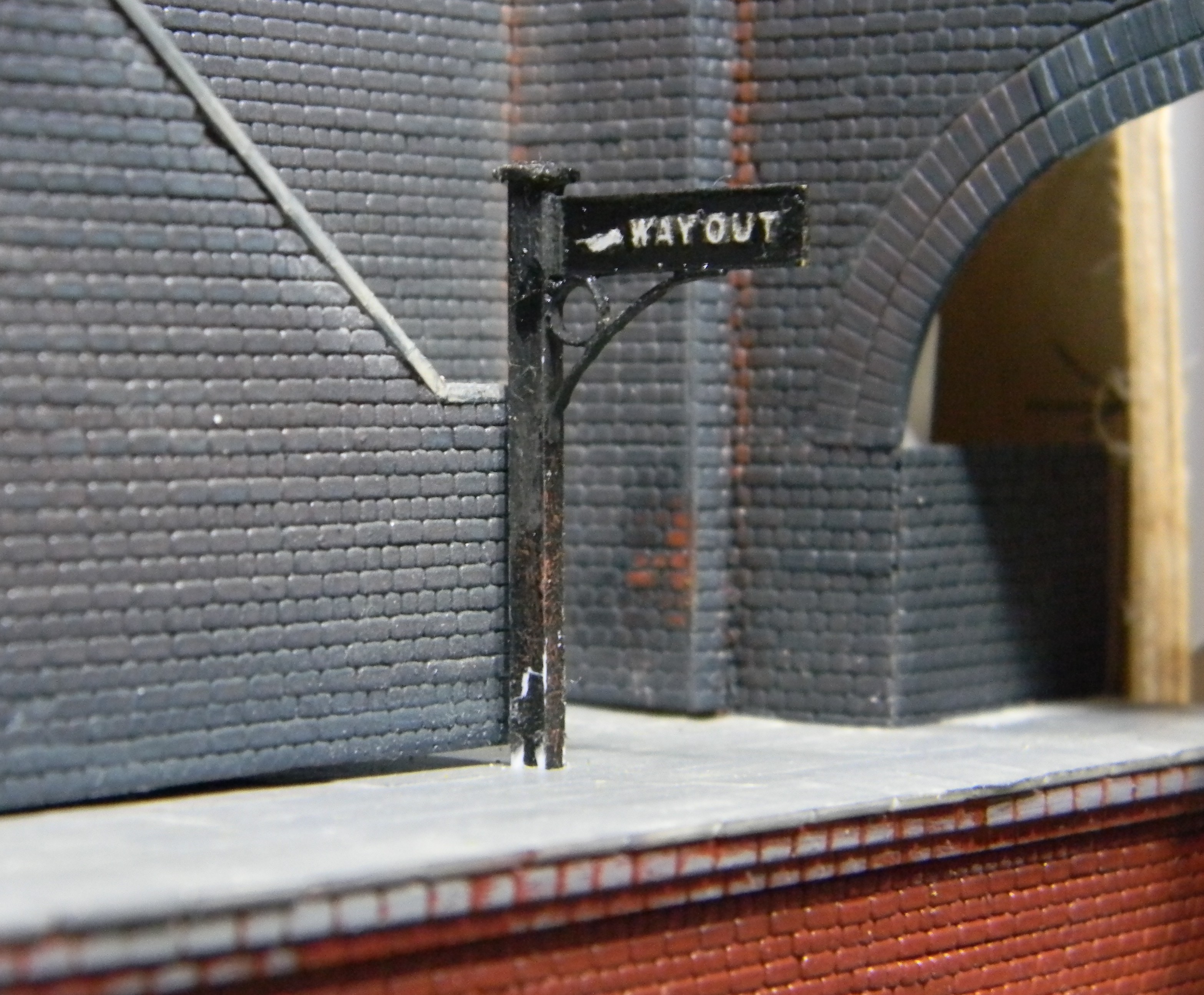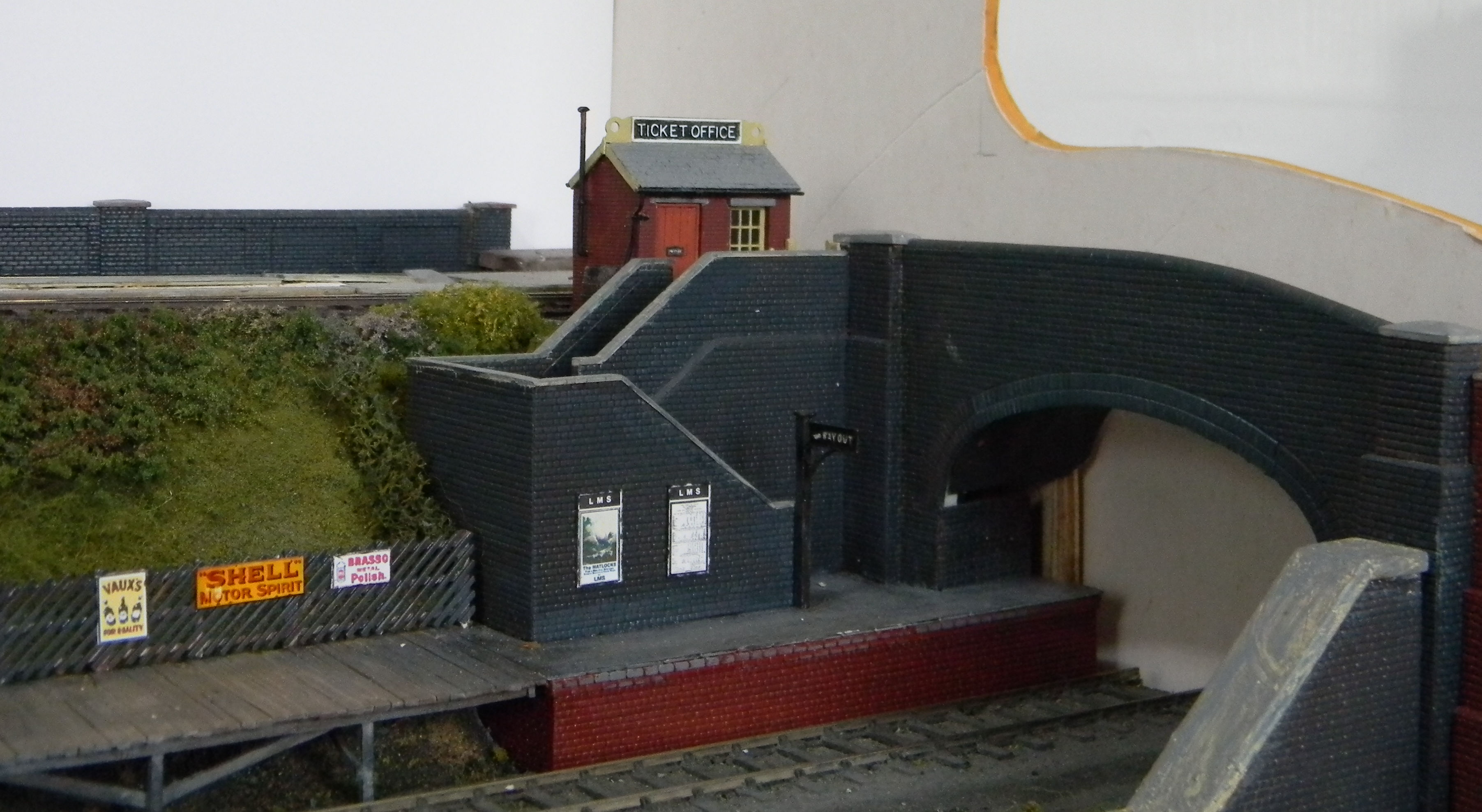 It was intended to use autocouplings and three electromagnets were installed in the baseboards before track was laid over them. Later some permanent magnets were added in other locations. The decision to add a third baseboard (not yet built) changed the way the layout could be operated and it would allow more use of the industrial sidings.
A story about this line suggests that once a two platform station existed but at some point one platform was removed and the track layout modified for easier operation of the coal hopper. It has no set time period or regional allegiance and might be more suitable as being an independent railway, although the notice boards on the station platform are labelled "LMS".
Since the scenery was first envisaged a mill building that overlooked the station was removed and the narrow gauge was extended to be the start of an island platform. The remainder of the mill buildings have been changed to represent a disused works and the rear of what maybe a timber yard. A third baseboard would complete the transformation and make the model more exhibitable.