Gallery
This page presents the products in use, either by the designer or customers.
Model Railway Operation
One of our first products was a mechanical lever frame, this is from a customer
It was built by David Yule from the Mk1 kit. He plated the (then) brass levers and cut out all the LED pocket holes in this 18 lever frame.
Coupling Rolling Stock
These parts were developed to fill a need and include variety to replicate the prototype variety.
The Alex Jackson parts were inspired by my need and the invention of a customer to provide a solution for a common issue with the AJ coupling product. The photo is of a Hornby-Dublo wagon fitted with AJ couplings. Fortunately the old coupling boss was at the correct height for an AJ coupling.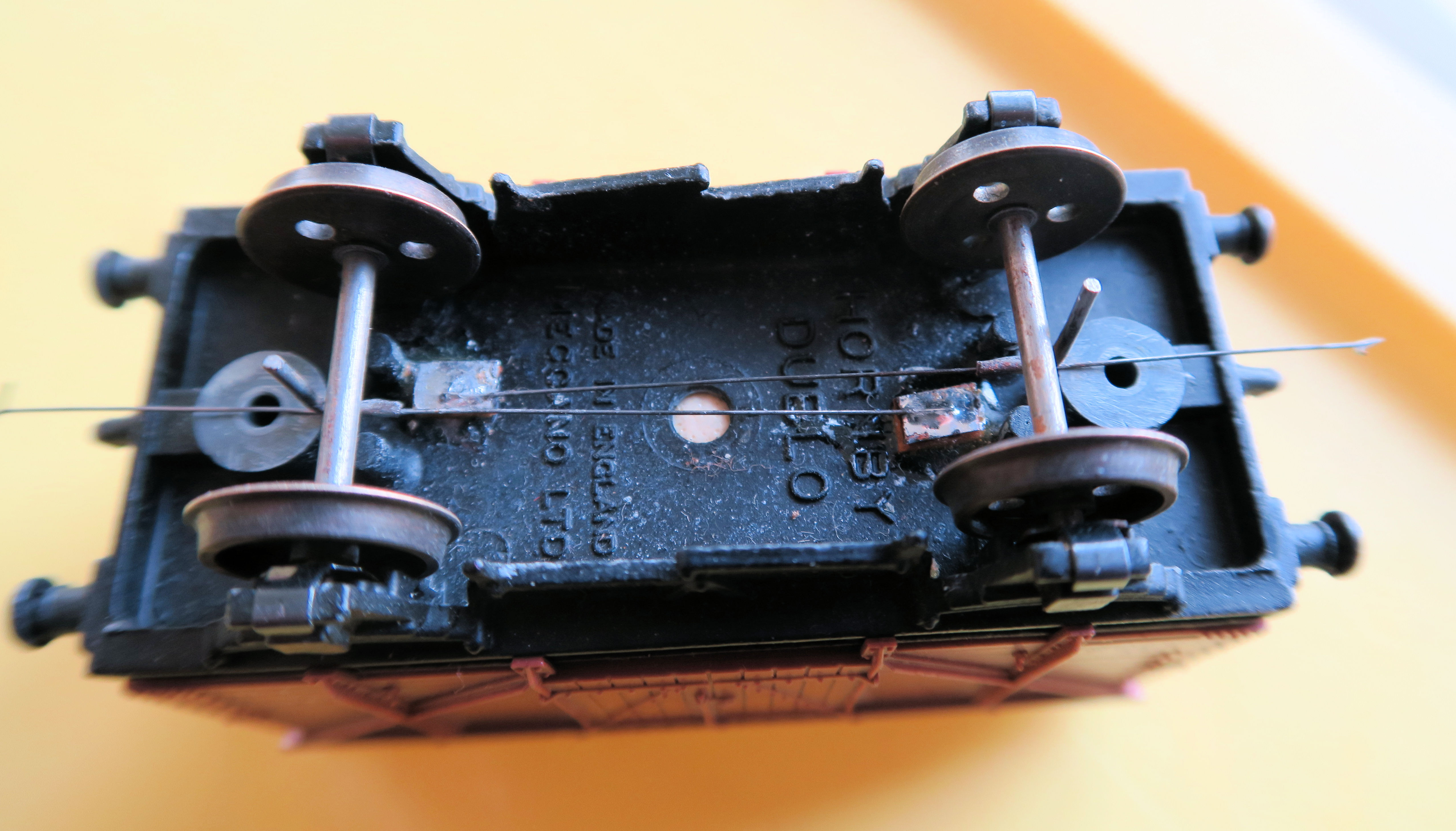 Railway Trackwork Details
We set out to mass produce items for trackwork as there were no items available to meet our needs.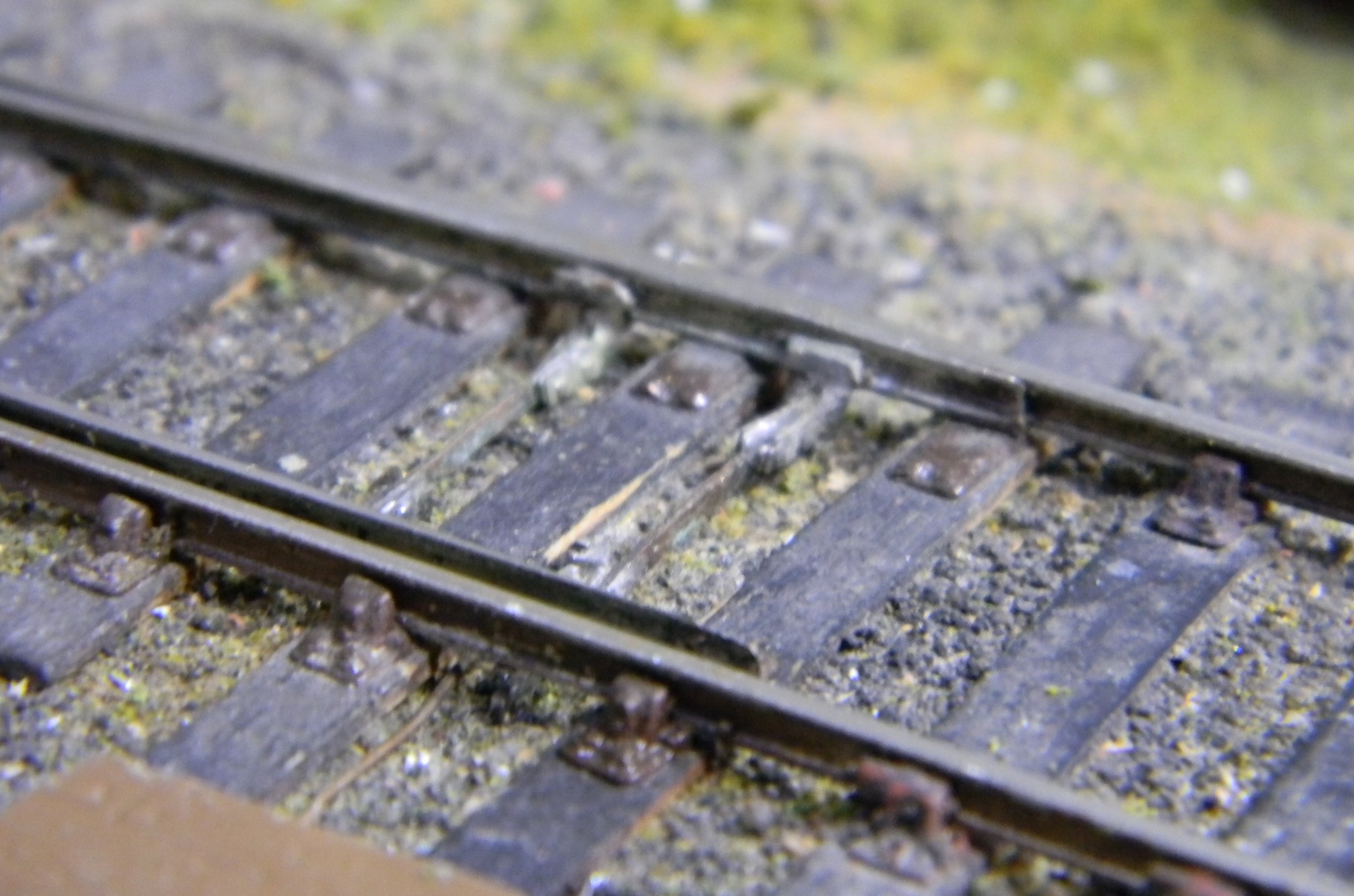 The Mk3 stretchers in situ, executed in nickel-silver - 4mm scale and C&L chairs, plywood sleepers.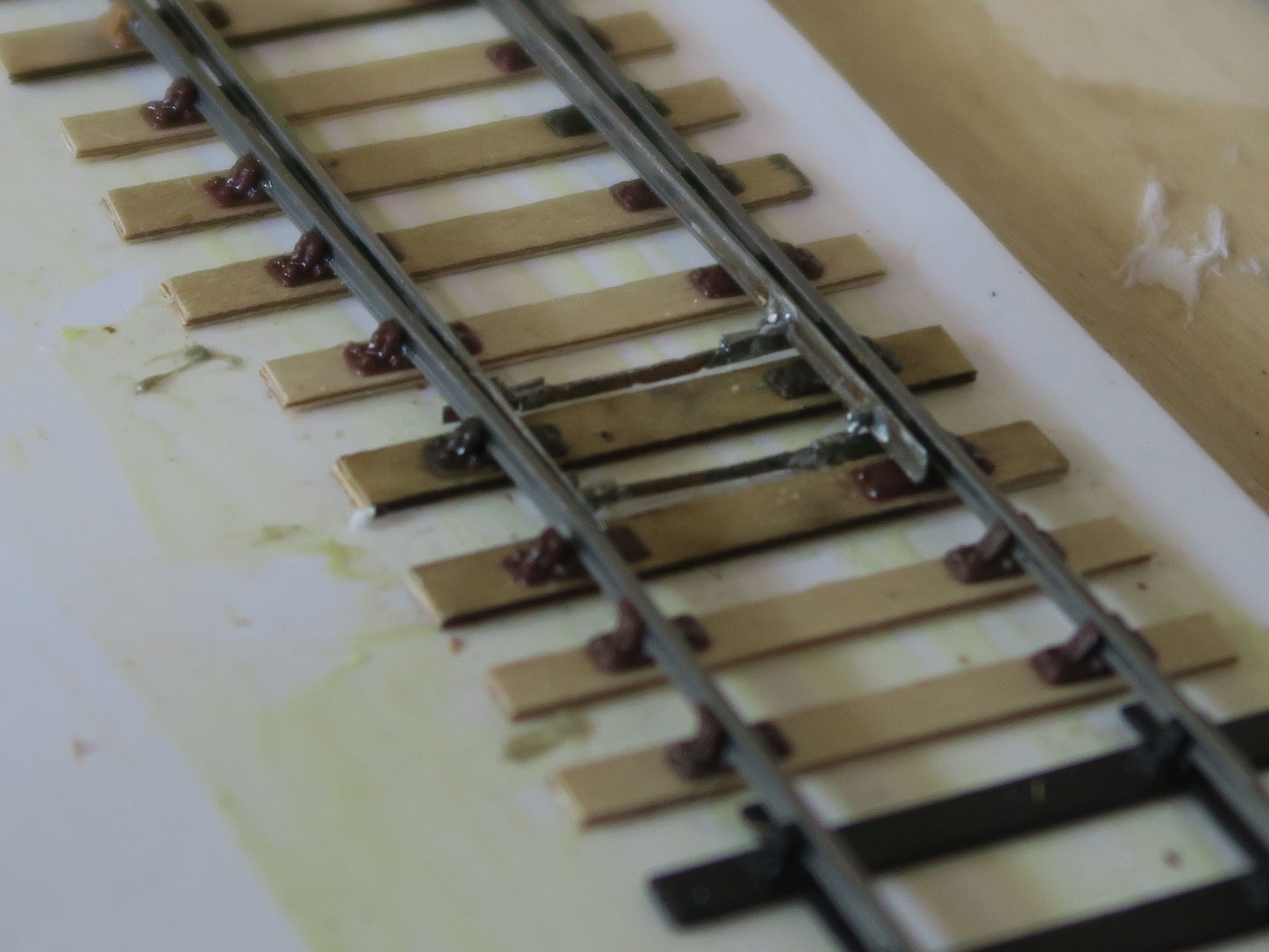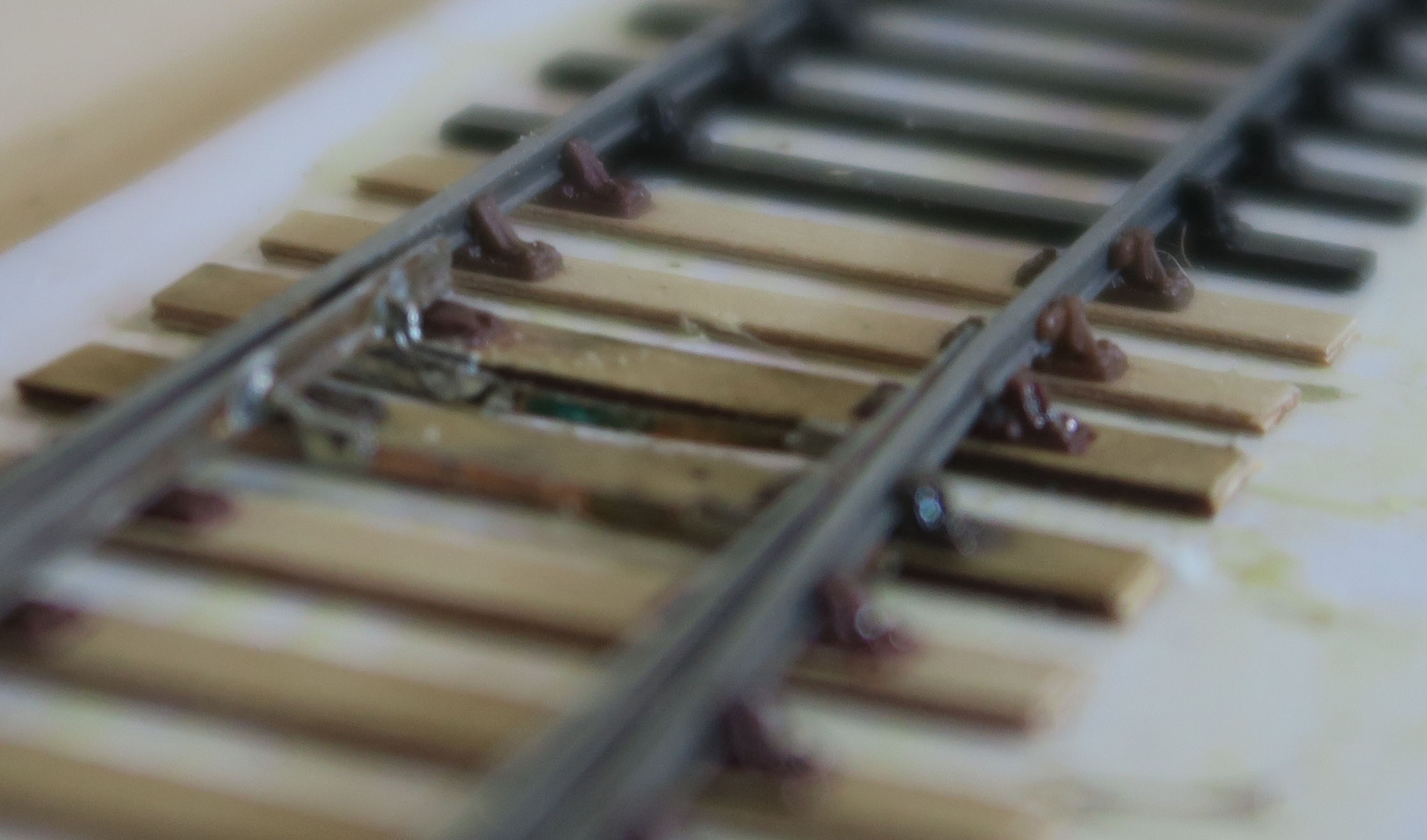 The round stretchers again in 4mm scale using plywood sleepers and C&L components.
Rolling Stock Components
When parts fall off older wagons we wanted to replace them with more accurate items. This subsequently developed into a wide range or perhaps the more common parts that did not seem to be available for models.
A refitted 7mm scale POW wagon with the Mk.1 brake lever guide.
A 4mm scale wagon fitted with working brake gear.
A similar set of parts for 7mm:1 foot scale.
A Long Low plastic kit with inside bearings being prepared for the AX3 axleguard etches.
Motive Power Components
Again these are items to fill gaps in what was available and what we thought would be useful.
An overlay for the Sharman Wheels Austerity profile wheels.
One of the test build chassis - for a MR 0-4-0ST.
Scenery
>These items grew from the Eastwell Corrugated Iron product. Initially they were for a coal mine layout, but the emphasis is now upon scenic items for the lineside. The windows range seems to keep expanding, more now due to commissions than to fill any immediate need.
A mixture of plastic kits modified by use of EIW corrugated iron sheeting.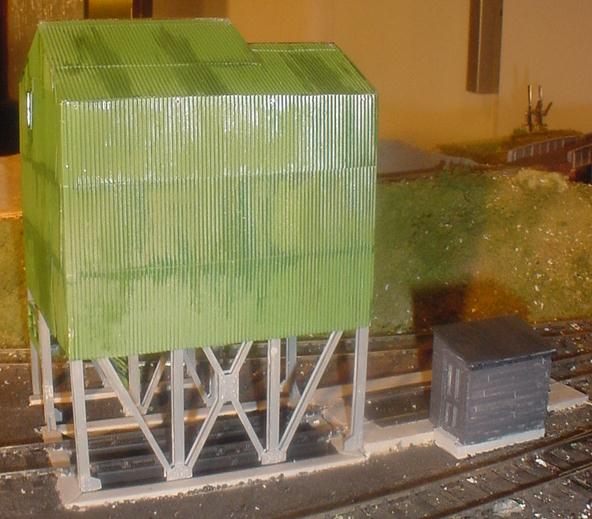 A stone hopper clad in EIW corrugated iron.
In front of the weighbridge is an etched sign on a rail post.
On the platform is a "WAY OUT" sign etched with added post and bracket.
The ticket office door has applied a small "Private" sign about 4mm long.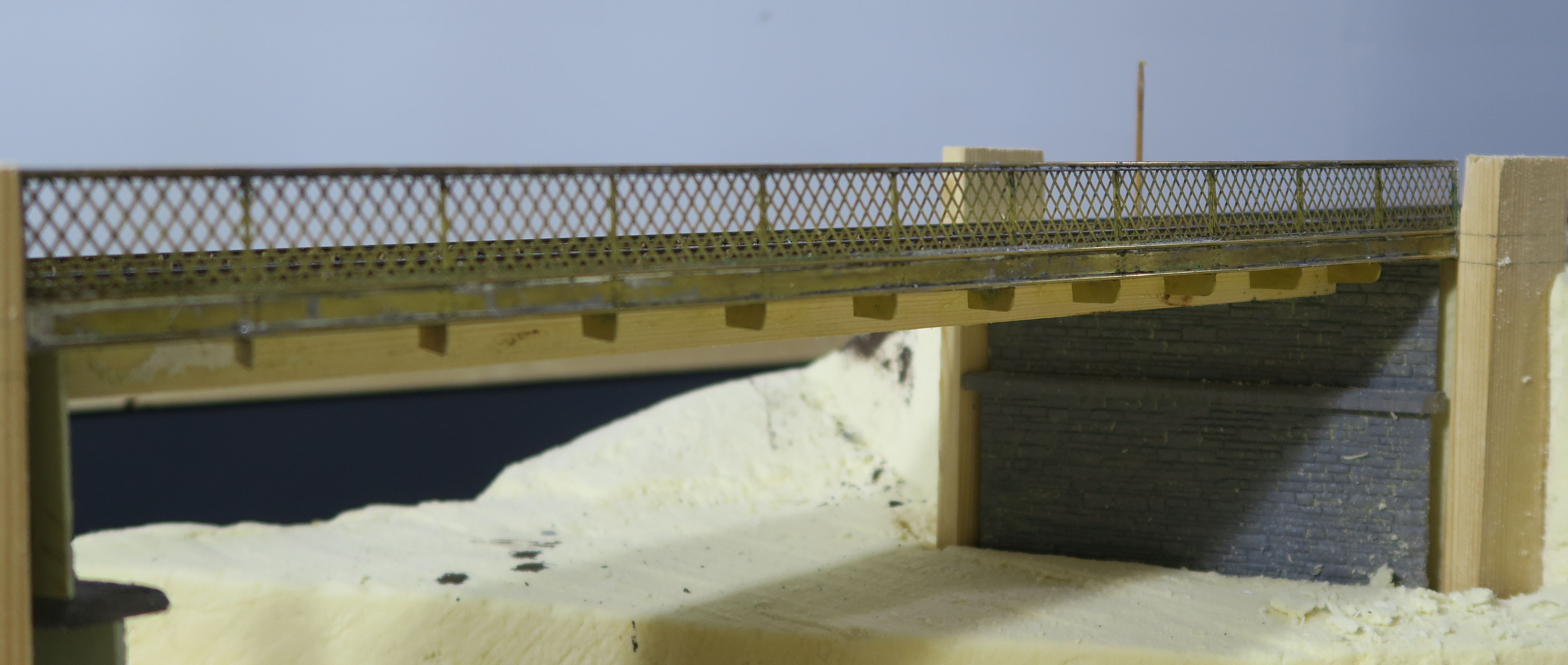 The beginnings of a truss girder underbridge the parapet is a two layer fold up etching with embellishments in half round wire.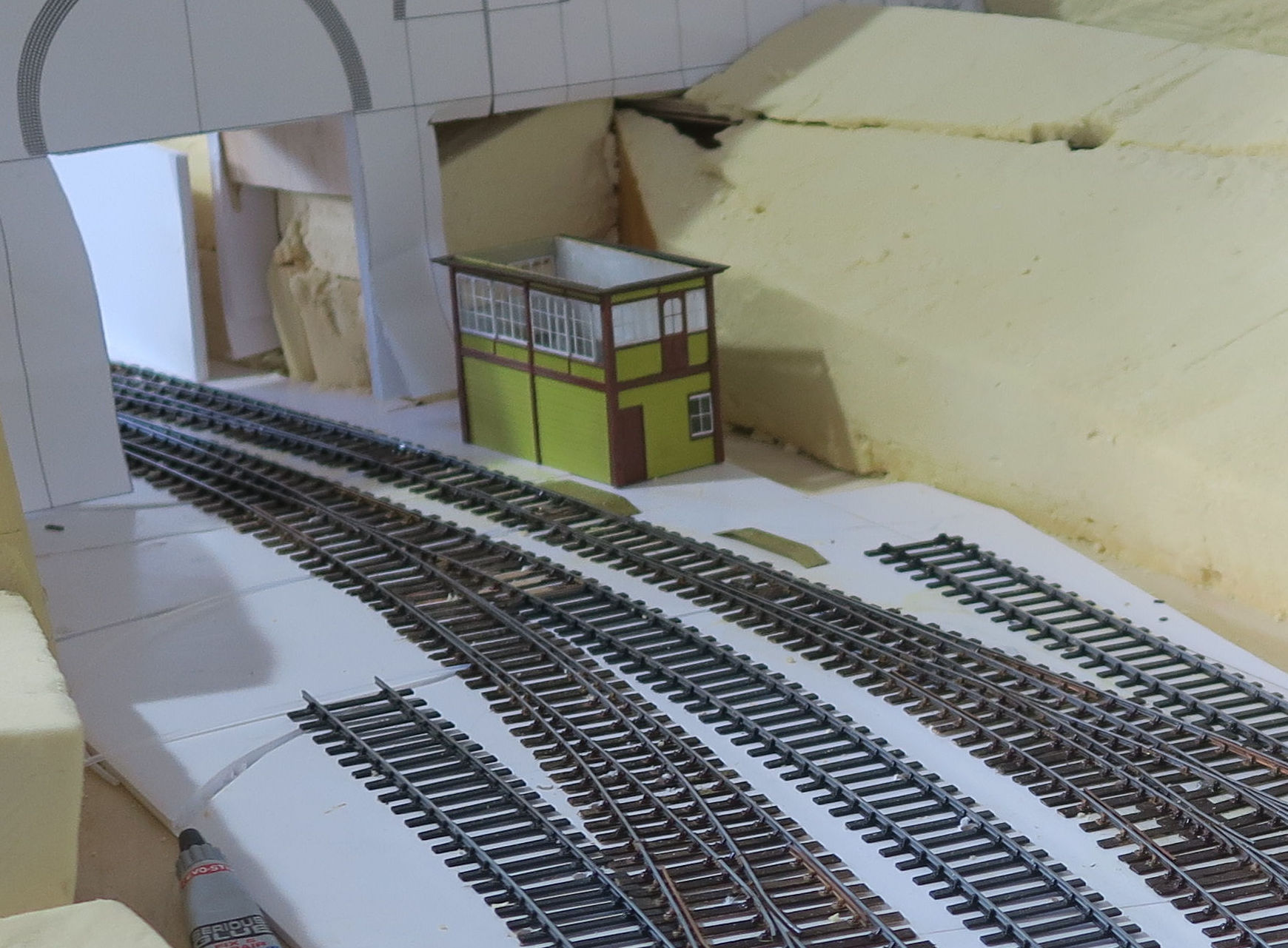 We made a number of signal box windows which so far have been fitted to modified Melton Line kits. The name boards are etching the wider spacing is a Midland feature, the narrower spacing LMS. This is my interpretation of the MR painting scheme (it could be wrong...). The other outside details are only going to be added once the surrounding scenery has been applied.
This is a large building largely made from DPM brick modules (from Bachmann), but generally fitted with etched windows.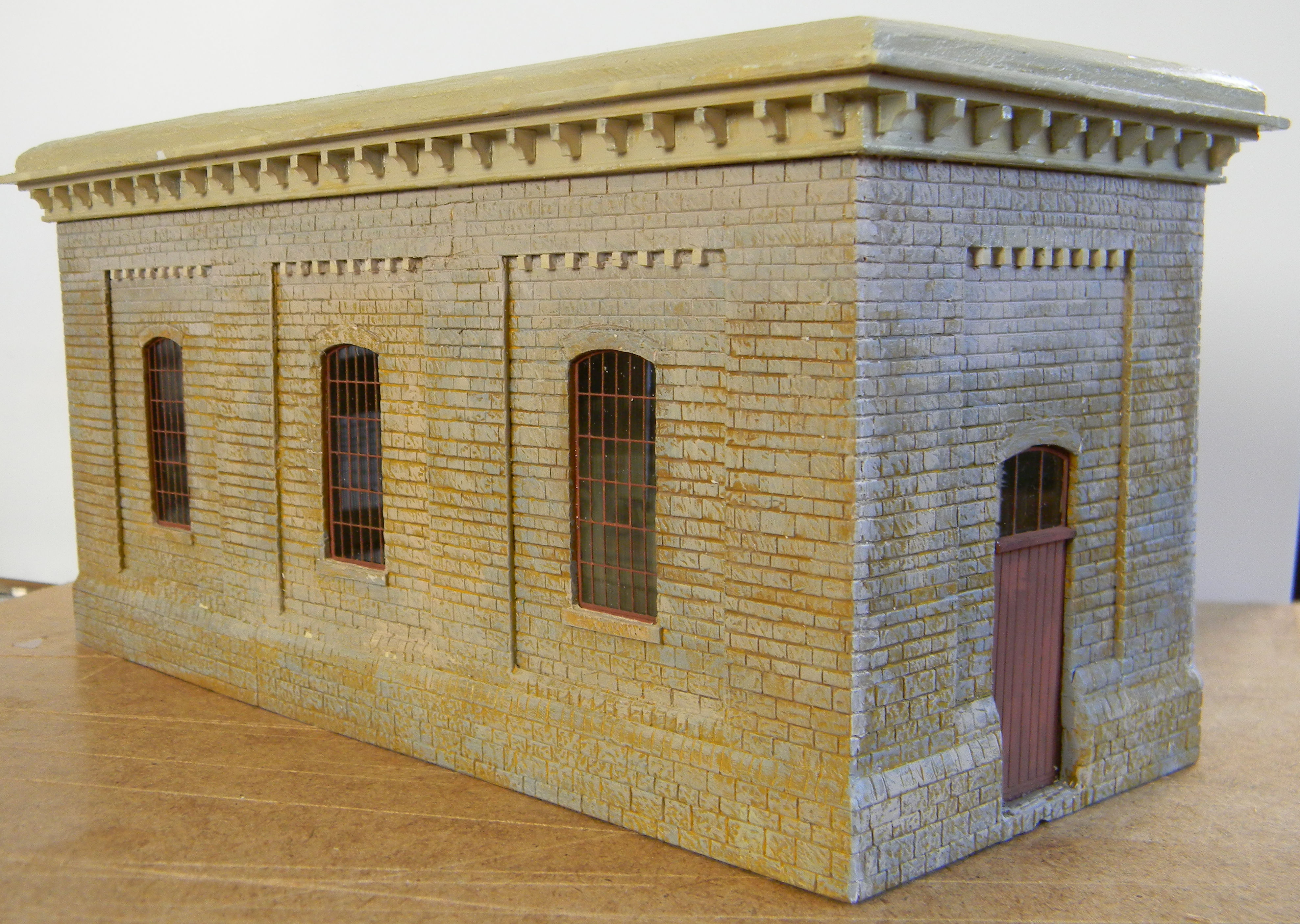 The water tank house from Wills sheet material, laser cut corbels, plywood tank base and AMBIS windows and doors. It is still waiting for its water tank and a better paint finish to the stonework!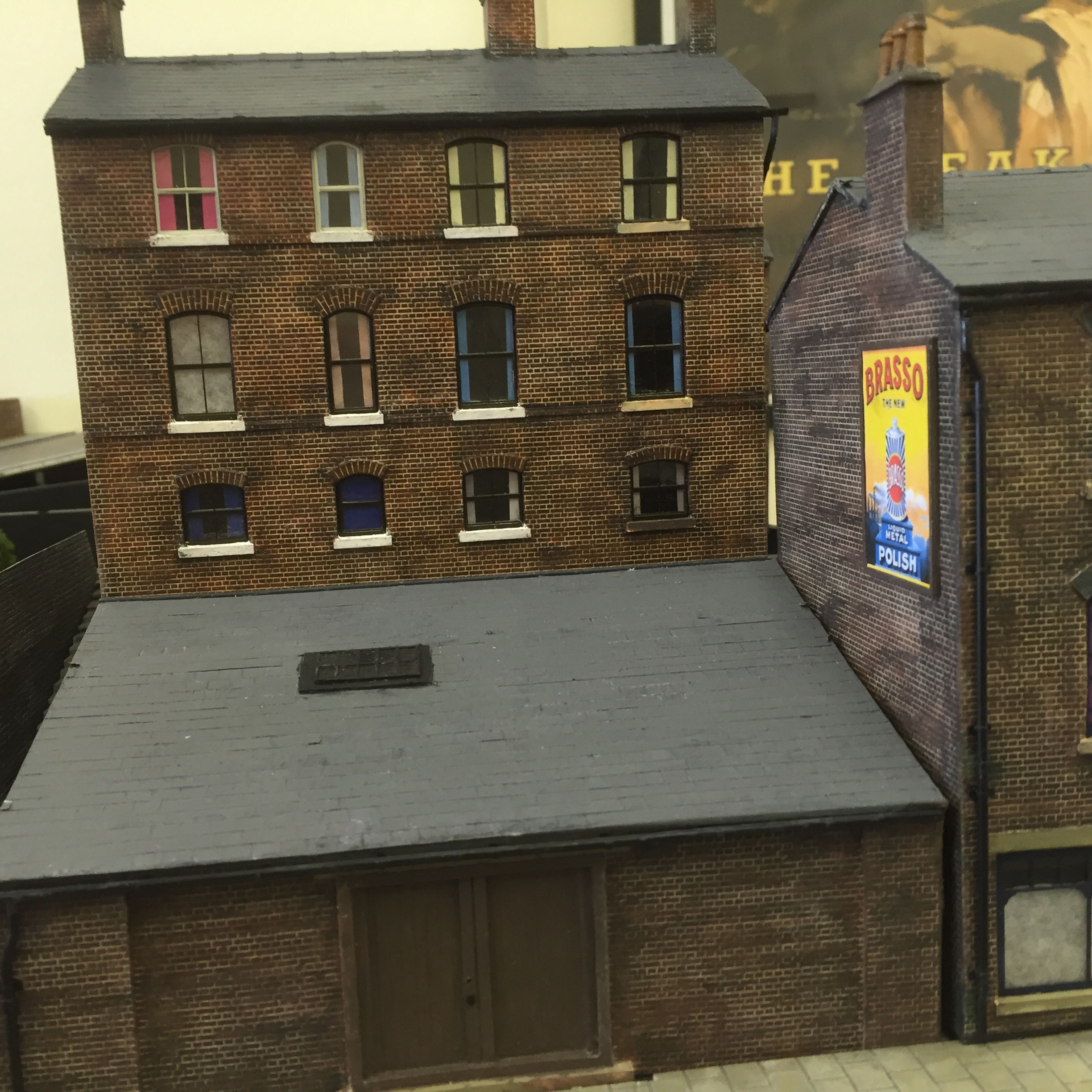 Windows made for the Teviot Dale project in a building made by the customer.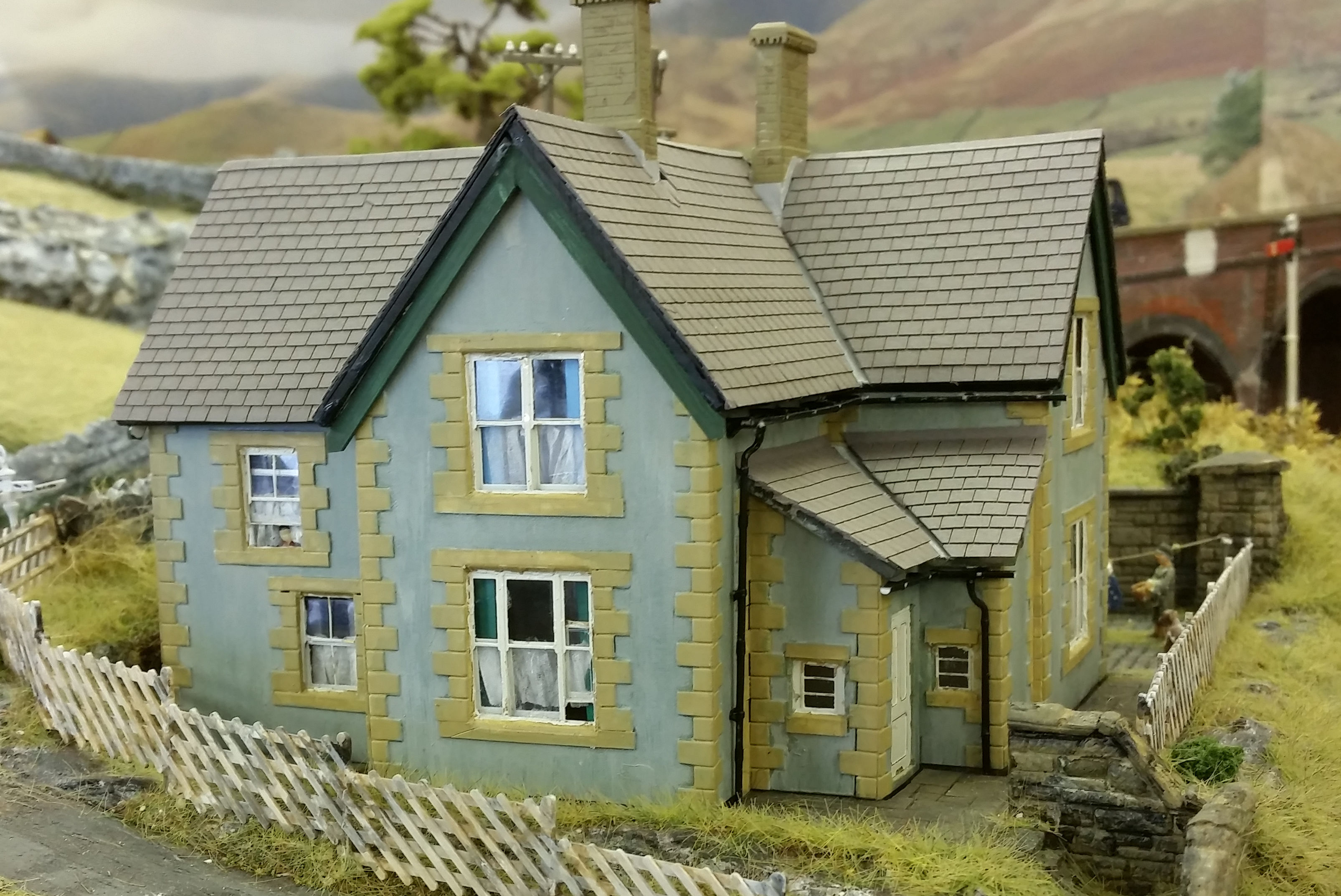 Use of the station house (Dent version) windows by the customer.
Save